This section describes the entire course.
This master course should have everything related to the EXDB and IMDB updates, for both VAs and for Admin.  This is used to organize all of it and see the entire flow, then it can be broken down by chunks in other courses for individual VAs as desired.
VA Course: Updating the EXDB — All Types of Updates
This course should list all of the Staff Courses – Modules – Links for MJ tracking….
As it gets developed it out, then I can break the lessons out for V.A.s
Documents (GDOCS) to bring in the training from
Film Company Admin Master — This has more content especially for training VAs, as of 4/30/20.
EXDB PRX 2019 – assess pick pkg  —  Some of this training has already been copied to this course, as of 4/30/20.
PICK SLATE TEMPLATE  — The Pick Slate Template to Copy for Each Client, as of 4/30/20.
About Instructor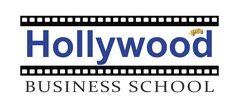 Login
Accessing this course requires a login. Please enter your credentials below!