This course shows how to:
create the film genre Google Doc list and format it.
how to add the companies for the films and format those.
how to eliminate the Unqualified Companies.
how to check to find the companies in our EXDB
how to add new companies to the EXDB
For doing the research on the Google Doc, the VA will need:
IMDB Login
Link to Google Doc to work with
Instructions on which of the Steps to do in any module or lesson
Possible the EXDB database depending on which step
About Instructor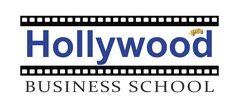 Login
Accessing this course requires a login. Please enter your credentials below!