This course contains all of the basic editing and updates for the EXDB.
To be able to do this task, you will need:
Login info for IMDBpro.
Login info for the Smart Girls EXDB.
The Database file sent to you from Smart Girls.
A confirmation of the list you will be updating records on — which is almost always Marked Records, which you can get thru to a simple process.
A confirmation of the NUMBER OF RECORDS to update. When Melody sends you the information on updates, she will always tell you how many there are. Pay attention to this as it is a way to CONFIRM that you are looking at the right list and also that Melody has not made a mistake in the copy she has sent. It can vary anywhere from 40 records to 200 records…. Typically it will be around 100. Just be sure to pay attention to the number she says there are to update, so you can be sure you're working on the right list.
The information above should be sent to you outside of this lesson. If you haven't gotten all of this info, so you can do it, then reach out to Melody to let her know.
About Instructor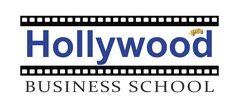 Login
Accessing this course requires a login. Please enter your credentials below!