Welcome, welcome, welcome!!!
The Agent Manager Marketing Package you have purchased is a Service Provided by Smart Girls Productions and with it, you get access to this Green Room course where you will find all kinds of information to help you optimize your marketing campaign, whether your package is focused on agents or managers or both!
In here, you'll find the information on how to do everything you will need, whether you want to send Hard Copies first or Only Emails. The information I've put in here is to give you guidance on each step you'll need to take — the lessons address questions that actors have been asking me for — well, I'm not gonna say HOW many years I've been doing it, since we are in HOLLYWOOD — but I will tell you, it's a LOT of years. So there's a pretty good amount of info!
If you read the info and watch the relevant videos, many of your questions should be answered. But if you have questions that you're not finding an answer to, then by all means, hit me up with an old school email at smartgirls@smartg.com!  DON'T TEXT me if you need an explanation of anything — I don't like to write long emails on text — but emails are welcome!!!
Here in the Green Room, you'll learn where the Actor Profile Questionnaire is — which you will need to fill out to tell everything we need to know to write an AWESOME Cover Letter and Introduction Email for you as well as select your best potential reps.
You'll also find Hot Tips on all aspects of the process to help you approach agents and managers in the best way possible!
This course is AVAILABLE ONLY for clients who purchase the Agent Manager Marketing Package, so you are getting the secret inside scoop for getting your best possible results!
Let's get rocking and rolling!
You're about to put your best foot forward on your journey to finding an agent or a manager who is right for you!
About Instructor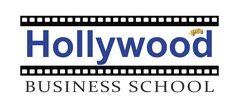 Login
Accessing this course requires a login. Please enter your credentials below!