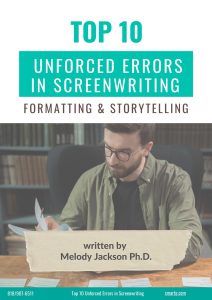 In the next 15 minutes, you'll receive an Email with a link to download your copy of "Top 10 Unforced Errors in Screenwriting!"  If you don't see that email, please check your spam. If you still don't get it, please email Melody at melody@smartg.com and she'll make sure you get it!
Check out this
Special Deal
60 % Off
Meanwhile, check out our Formatting Manual, which is on sale for just $7.00! Get the current copy now and you'll automatically get the 2022 update (with the cover below) by December 31, 2021!  Only $7.00 to buy now and get the current copy as well as a brand new updated copy!
Check it out here: https://hollywoodbschool.com/product/formatting-manual/ or click on the link below!