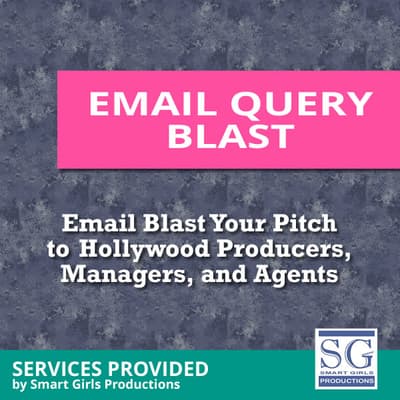 With this service provided by Smart Girls Productions, you get:
A Succinct Email Query Letter Written For You
Two Killer Subject Lines
Main Blast > 300 Producers and 150 Agent/Manager Combo
A Follow-Up email Blast > same as Main!
Your blast will target a minimum of 150 Agents/Managers and 300 producers.  You will get to choose which set of producers you want to target, either heavy fare or light fare!  This kind of mid-range targeting is the sweet spot between finding a short list that is perfect but takes an enormous amount of resources to create and a cannonball type of targeting that hits anyone and everyone. With the Email Query Blast, you get the best of both of these approaches to targeting while still remaining affordable.