Specific Skills Needed
Basics of Using EXDB Course   — How to Download the Database file, Unzip the file, Open it and get started, then to reverse, zip it and upload to Google Drive.
How to open the Project Update Form.
How to enter the code and in which field.
Credentials Needed
Link to the Google Doc with VA Credentials, Description of Project
HBS Account Login with Access to Courses:

Basics of EXDB
Updating EXDB Records with One Element
About Instructor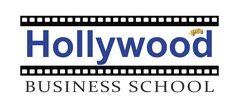 Login
Accessing this course requires a login. Please enter your credentials below!