This course is the Green Room for the Script Marketing Package.
For the service you have purchased, you will end up with a compelling email/letter to pitch your project and a targeted list of Production Companies to market your script to.
This course will walk you through the steps of your service and what to do. It will also give you support materials and training to use after your materials are completed when you follow up with these producers.
The objectives of the course are the following:
 To guide you through the process of working with Smart Girls to get your marketing materials to you.
 To provide more education on how Hollywood works, what to expect, and how to handle a variety of situations that may arise after you begin to execute your marketing plan
 To give you a deeper understanding of how to get the most out of the letter, emails, and production company list we provide to you.
One of the most basic things to understand about success in Hollywood is that it is a process with a variety of steps. There is no single pathway to success, but it's more of a maze with a variety of pathways to get you to the spot you want to be.
At each step along the way, you will then need to make a decision on what the next step could be based on what you see at that point. This is why you will get a number of templated emails to go with your marketing package: You have to follow up in different ways depending on the situation.
This is a basic concept to try to REALLY GRASP for now, and as you move along, you'll see more details on this idea.
But for now… The way to get you started is to take the next step…. and then the next, then the next, and to be sure you're moving in the right direction.
We are excited to help you take a few more steps toward fulfilling your screenwriting dreams!
WELCOME!
About Instructor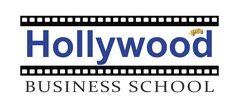 Login
Accessing this course requires a login, please enter your credentials below!