Overview
This task is to add information about the kinds of productions that a company does so we can quickly assess whether they would be a good choice for our client who is marketing their script.
This course will show you how to use the Project Update Form, found in the bottom of the center column of the Dashboard when you open EXDB. The button reads: Update PROJ CATS FORM.
When you click that, a new form pops up which is where you will do the updates.
You'll receive instructions as to which records to do the updates for.
The following lessons teach you the concepts and what to do.
About Instructor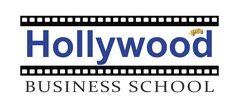 Login
Accessing this course requires a login. Please enter your credentials below!