This is a one-step process where you will add a given code to our project codes on our production companies list of codes for the kinds of films they do.
To start, you will need the following:
The Smart Girls EXDB — Executive Database — and your password to get into it.
The code you need to add.
Access to the list of companies in some form of who to add the code to — and which ones to add it for it not easy to know.
Skills you you will need to know how to do for this project are listed here.
General Skills Needed (Module 0)
How to download the Database from Google Drive
How to unzip the Database file that is sent to you.
How to open the Database and reconnect front and back ends.
How to close the EXDB properly.
How to Zip it backup and send it back on Google Drive.
About Instructor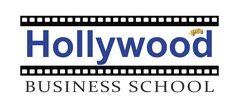 Login
Accessing this course requires a login. Please enter your credentials below!