See My Google DRIVE for the following in detail
https://drive.google.com/drive/folders/1odLVVxjONpWXxbkw_0ohLlih3HzraJJO
To set up the new VA
Create a Google Doc for them.

See the template folder with Time Sheet and Assignment docs.

Get a link to their folder and share

From them, get their:

First and Last Name
Paypal Email
Have them create the account at HBS. This is a good step for them to begin.
Once the create it, then you can move courses over.

Put the proper courses in their file.
Create an EXDB user login for them. Record on Credentials doc.
For Any New Task
Add description to Google Doc with measurable parameters like # of records or pages to update, etc.
Add credentials for EXDB, IMDB, HBS, social media accounts
Get links to any docs they'll be working on
Add Training Course to their courses on HBS
About Instructor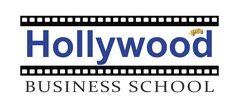 Login
Accessing this course requires a login. Please enter your credentials below!