This course is for the Query Letter Mailing process where we research online to find prospective companies to add to our EXDB for our clients' mailing.
This step includes looking up lists of films that might be on the topic — although many of our clients don't have a particular topic, it's a standard genre film. If it's just a regular genre film, we typically find the companies only in our EXDB.
But when there is a specific niche topic such as Faith-Based (Christian), Muslim, Environmental, or LGBTQ and such, then we may look up films that have to do with that topical area.
We will start by Googling that topic and then add the word film, so it might be "Christian Films," and such. Often times we'll find that a list has been made of those types of films and we will then begin our research on who produced it.
To do that, we look up the film on IMDBpro, go to the Companies tab, and evaluate whether those companies are qualified to add (based on guidance in this course).
As we evaluate and assess the production companies, we are creating a list of production companies on a (pre-defined) Google doc  and will then add those companies to the client's producer list in EXDB. The companies we find may already be in our EXDB or we may need to add them.
In both cases — whether they're already in the EXDB or we add them — they need to have a code added to tell us they need to be selected for a given client.
All of this is explained and trained in this course.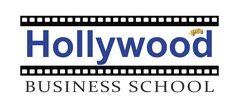 Login
Accessing this course requires a login, please enter your credentials below!